The Challenges Forum International Secretariat
The Challenges Forum International Secretariat (CFIS) is the executive body of the Challenges Forum and acts on the behalf of the whole Challenges Forum Partnerhip. Since 2003, the CFIS is hosted at the Folke Bernadotte Academy – Swedish Agency for Peace and Security, and located in Stockholm, Sweden.
The Challenges Forum's International Secretariat (CFIS) leads, plans and coordinates the daily work of the Challenges Forum Partnership. CFIS is responsible for developing the agenda and proposals for the Challenges Forum and for supporting the Partnership in reaching the strategic objectives decided by the Partners' Meeting. The Director leads CFIS' work and reports to the Partners' Meeting.
Dr. Holmberg holds Ph.D. in Peace and Conflict Research from Uppsala University, Sweden. He was Secretary General and Coordinator of Swedepeace Foundation (2009-2017), working on dialogue, mediation, conflict management, peace operations, and security sector reform in numerous countries in Africa, Asia, Middle East, and Latin America with national and multilateral partners. He served as Deputy Head of Mission at the Swedish Embassy in Guatemala (2006–2008) and Coordinator and then Head of the Division for Peace and Security (2001-2006) at the Swedish International Development Cooperation Agency (Sida). He was also Vice Chair of the Network on Conflict, Peace and Development Cooperation of the OECD-DAC, Paris (2005–2006) leading policy and doctrine development. Dr. Holmberg headed the UN Secretariat´s Regional Small Arms Programme for Latin America and the Caribbean stationed in Lima, Peru (1999–2001). He was commissioned as an Officer in the Army Reserve at the Swedish Infantry's Officer Academy in 1989 and is a trained UN peacekeeper and UN military observer.
Sharon Wiharta has extensive experience in the practice, policy and theory of peacekeeping and peacebuilding. Most recently, she served in the UN Multidimensional Integrated Stabilization Mission in Mali (MINUSMA) in 2016-2018 as the Policy and Best Practices Officer and latterly as Special Assistant to the Chief of Staff. Until she joined the Challenges Forum in 2012, she headed the project on Multilateral Peace Operations at the Stockholm International Peace Research Institute (SIPRI) where she focused on issues such as the geopolitics of peacekeeping, and enhancing local ownership in rule-of-law transitions. She also served as a consultant for Norwegian Institute of International Affairs (NUPI) in 2012 on strengthening civilian capacities in peace operations. Sharon has published widely, including Peace Operations: Trends Progress and Prospects (eds. 2010, Georgetown University Press). She holds a M.A. in Peace and Conflict Studies from Uppsala University, Sweden.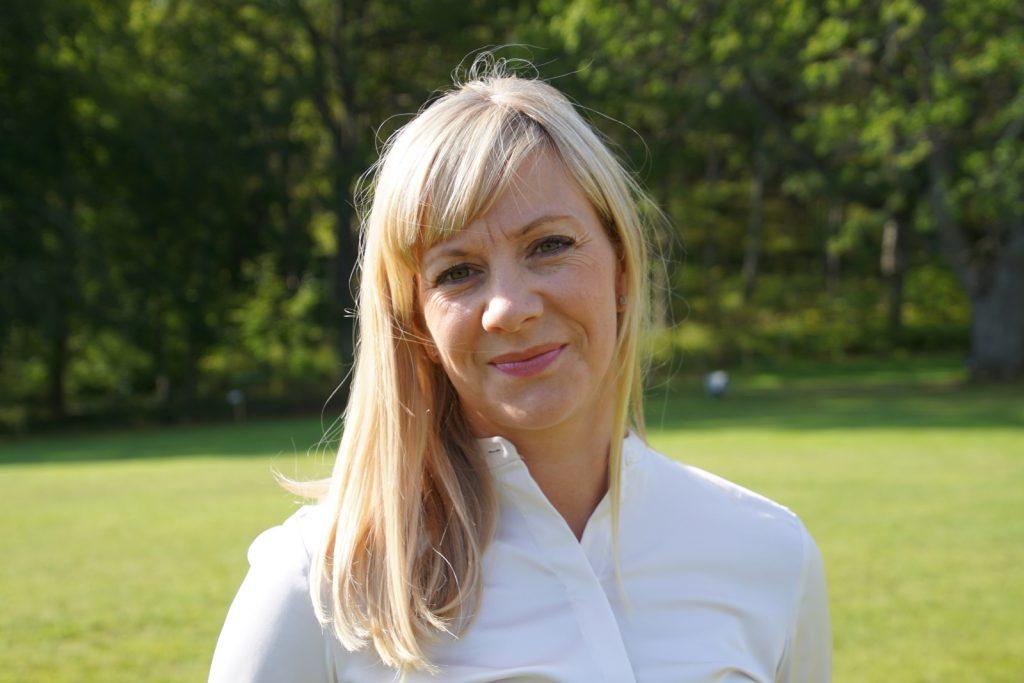 Maria Bedford holds a Masters degree in Political Science from the University of Gothenburg. Ms. Bedford joined the Challenges Forum International Secretariat team in 2015. Prior to this she worked for the Swedish National Police Board (2012-2015) as a project manager. Ms. Bedford also spent three years working in the area of change management at Oxfordshire County Council (2009-2011). In addition to her Master studies, Ms. Bedford has studied Crisis Management, International Cooperation and Counter Terrorism at the Swedish National Defence College. She also holds a PRINCE2 project management qualification. During her four year Master's course she studied one semester at Oxford Brookes University and completed two internships at the UN. The first internship was with the UNODC in Vienna, followed by an internship at the UNODC Field Office in Tehran.During her time in Iran, Ms. Bedford completed her Masters thesis studying policy influence in the area of drug prevention
Emelie Hanna is finalizing her Master Degree in Peace and Conflict Studies from Uppsala University, Sweden. She holds a Bachelor Degree in Global Studies from Linnaeus University, Sweden, and has completed a semester in Political Science and Middle Eastern Studies at University of Ottawa, Canada. Emelie Hanna has previously worked with migration related questions with the Swedish Migration Agency, as well as interned at the Middle East and North Africa Department at the Swedish Ministry of Foreign Affairs (MFA). At the Swedish MFA, Emelie Hanna mainly worked with region and country profiles such as the Levant and Yemen.